Shopping Cart
Your Cart is Empty
There was an error with PayPal
Click here to try again
Thank you for your business!
You should be receiving an order confirmation from Paypal shortly.
Exit Shopping Cart
| | |
| --- | --- |
| Posted on November 14, 2014 at 2:30 PM | |
[See 11/20/14 postscript that follows this post.]


Jerry Seinfeld has said he thinks he has autism. High functioning, yes, but on "the spectrum."

When I was in grad school en route to being a licensed clinical shrink, and even earlier when I was taking an undergrad abnormal psychology class, one of the hallmarks of us newbie rubes was learning about various disorders and thinking, "Oh my god, I'm _________." Depression, Bipolar, all the personality disorders, you name it, we were all it.

After awhile, we figured out that there are bits of every disorder in all of us, but in small bits that don't become disorders unless these little bits become big bits that create trouble, misery and dysfunction for us. Feeling sad doesn't mean you suffer from major depression. Feeling giddy over lunch doesn't make you bipolar. And don't get me started on the most over-diagnosed of all (by amateurs), Borderline Personality Disorder.


A pinch of salt in a recipe adds flavor. The whole container of salt makes it inedible.

Sure, maybe Jerry Seinfeld has a pinch of "the spectrum." His little bit spiced up his life and helped him reach the summit of the comedy world.

Our son Ben got the whole damn box. His version of the spectrum is a disorder. It is autism. It has destroyed his life.

Barring a professional diagnosis stating otherwise, Jerry Seinfeld's version is simply a part of his quirky, brilliant personality. Maybe his social awkwardness made some interactions difficult. Maybe his supposed concrete literalness made for some misunderstandings.

Sound familiar? It should. It's half the people I've ever known.

Seinfeld's self-misdiagnosis underlines the problem of a "disorder" that is a spectrum wide enough to embrace super-functional geniuses and the severely impaired. It opens the door for this kind of amateur absurdity.

We are all miserable at various times for various reasons, some of them internal.

Some of our internal demons share bits with those "on the spectrum."

There is a term for that. It is called being human.

It is not autism.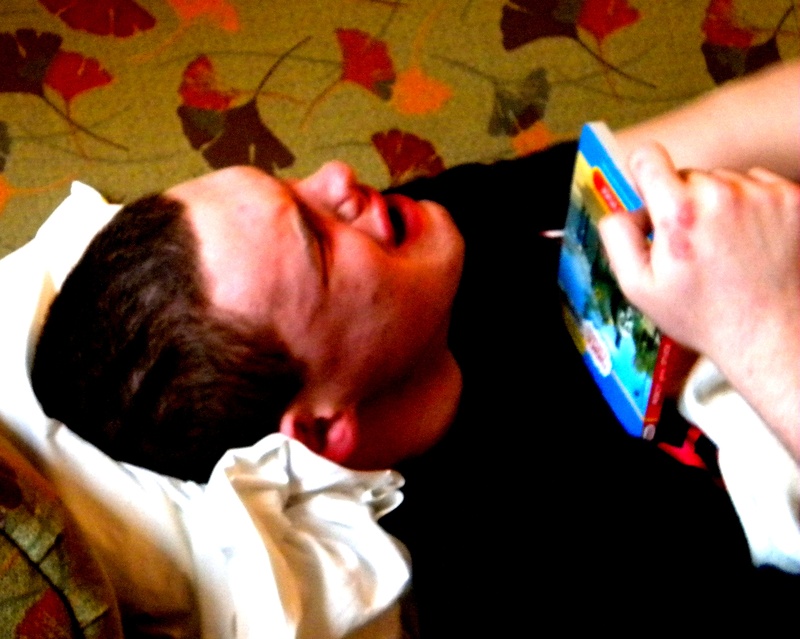 POSTSCRIPT: All is forgiven, Jerry!
TIME online, November 20, 2014: Comedian Jerry Seinfeld has backtracked on recent comments he made stating that he was on the autism spectrum. In an interview with Access Hollywood, Seinfeld said he does not fall on the spectrum, contrary to an interview with NBC a few weeks prior in which he said he did. "I don't have autism, I'm not on the spectrum," the Comedians in Cars Getting Coffee star said Wednesday. "I was just watching a play about it, and … I related to it on some level."
http://time.com/3596612/jerry-seinfeld-autism-spectrum-aspergers-syndrome-neurotypical/

Categories: None
/