Shopping Cart
Your Cart is Empty
There was an error with PayPal
Click here to try again
Thank you for your business!
You should be receiving an order confirmation from Paypal shortly.
Exit Shopping Cart
| | |
| --- | --- |
| Posted on August 3, 2015 at 8:40 PM | |
We're still some weeks away from Ben's adult placement situation being finalized (and my being able to write about it). For now, he is still in his Monarch cottage in Cleveland on a limited, temporary basis.

But in the mean time...

Ben isn't non-verbal, but functionally, he is minimally verbal. He can make simple requests or express something in a few words, almost never a complete sentence.
But for a minimally verbal guy, Ben is extremely vocal. Most of what he says are lines from favorite books and videos ("He did not see her;" "For some hay," those last two being lines from Are You My Mother?), or favorite characters' names ("Kermit!" "Spot!"), or things he likes ("Numbers!"), and catch phrases like, "Anne is coming," which stretches back more than a decade and refers to one of his favorite therapists. Often, especially with things he really likes, Ben will append, "…song," as in "Five Guys Burgersong!" It seems to reflect how much he loves music.
Recently, "Monk's Music" was playing on the car stereo, which he requested as "Monk in a wagon," since the cover depicts Thelonious Monk in suit and tie sitting in a kid's red wagon. He loves the album, which is a jazz masterpiece with long tracks packed with brilliant improvising.
And then it hit me -- Ben is an improviser himself.
When he belts out some of his song fragments, they are often altered. Some words are repeated ("Arthur, Arthur, Arrr-Thurr!"), while others get new pronunciations. Letters are replaced ("Arthur!" becomes "Arpoor!"). Phrasing is stretched ("Sally the Caaaaaaa-Melllll!"), while the music itself undergoes big shifts in dynamics and emphases.
And we have a new favorite. This past weekend in the car, Ben, with gusto and to the tune of "Oh My Darling Clementine," belted out:
Bubble Bubble;
Bubble Bubble;
Bubble Bubble,
Bubble Bub(ble).
Bubble Bubble,
Bubble Bubble;
Bubble Bubble,
Bubble Bub(ble).
Karen and I cracked up. Then we belted out "Oh My Darling Clementine." Ben smiled big time when he realized we knew exactly what he was up to. Then he said, "Bubble!"
So Karen and I sang his "Bubble" version.
And Ben just LOVED it.
Ken Nordine is the master of something called Word Jazz.
He and Ben should jam.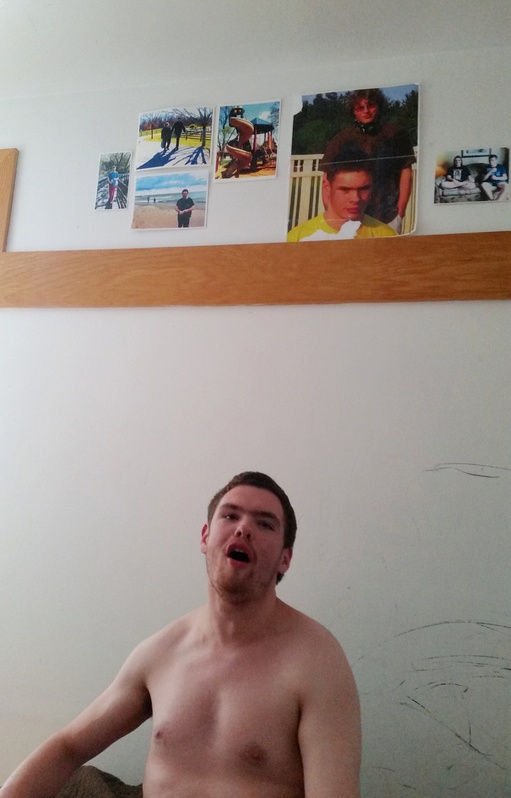 Categories: None
/