Shopping Cart
Your Cart is Empty
There was an error with PayPal
Click here to try again
Thank you for your business!
You should be receiving an order confirmation from Paypal shortly.
Exit Shopping Cart
| | |
| --- | --- |
| Posted on March 28, 2015 at 5:45 PM | |
As part of our process of applying to adult placement sites for Ben, his Monarch staff have been taking some very short video clips, showing him in his current natural environment - the cottage he lives in. The clips show Ben happy and relaxed. I love them.


They also break my heart.


Ben will have surgery this week to repair his foot deformity and the break it has caused, and after he recovers from that ordeal, he'll be leaving his Monarch home and the people he loves in Cleveland and moving back to Illinois, and a completely different world. Ben has a couple more days before beginning this beginning of the end.


I don't know when Ben will again be as relaxed and happy as in these videoclips.


[Deep breath, be optimistic, deep breath, be optimistic...]


Karen and I still haven't finished the preparations for his post-surgery, but we're (uh, Karen's) working on it. One problem is that we really don't know what to expect. I have a feeling the all-nighters Karen and I take with him next week will carry a certain frightening nostalgia, since being up all night with Ben was common before he left home. We were in our mid'40s, and it wasn't easy then, to put it mildly. We're nine years older now.


We did have a little more autism-related excitement than usual this week, in the form of a film crew in our living room headed by an Academy Award winner.


Last year, I reviewed a book, Life, Animated, by Ron Suskind, about his son with autism, Owen, and his love for Disney films and how they were used as a bridge to the rest of the world.


Oscar winning filmmaker Roger Ross Williams is currently making a documentary about Owen and "Life, Animated," and the new therapeutic approach to autism it's spawned, and Ron suggested to Roger that I be included in the film. And I recommended (strongly) to Roger that, if I'm going to be interviewed, Karen should be interviewed too since she's the real autism expert between us.


So at 7:00am sharp they loaded in the equipment, and by 10:00am, the 90" interview with Karen and I was in the can (cool lingo, huh?) and the movie makers were done and gone. An enjoyable experience. How weird to say that about something related to autism!


Roger mentioned the potential for the film to debut at the Sundance Film Festival. I mean, how freaking cool is that?!? Wherever it is, Karen and I will be there. And then when Oscar season rolls around...


Then again, our talking heads might end up on the editing room floor. Actually, I don't think they edit that way anymore. So we might end up in a hard drive recycle bin.


But it was a nice distraction in a week that needed one.


So as Ben likes me to say, with exaggerated inflection:


And away we go.
~~~

One of the videoclips of a happy, relaxed young man.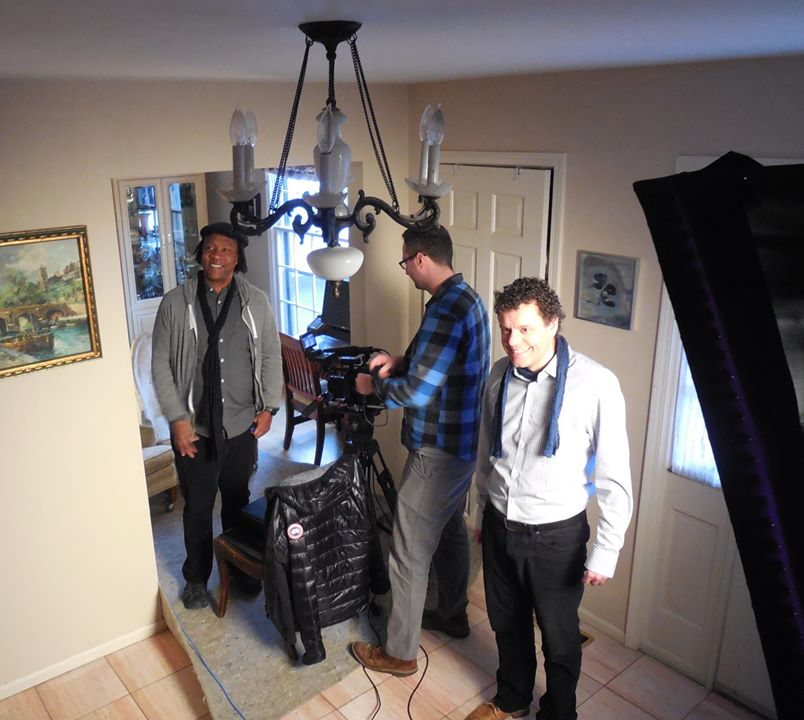 Filmmaker Roger Ross Williams (left) with two of his three assistants preparing for our close-ups, March 26, 2015.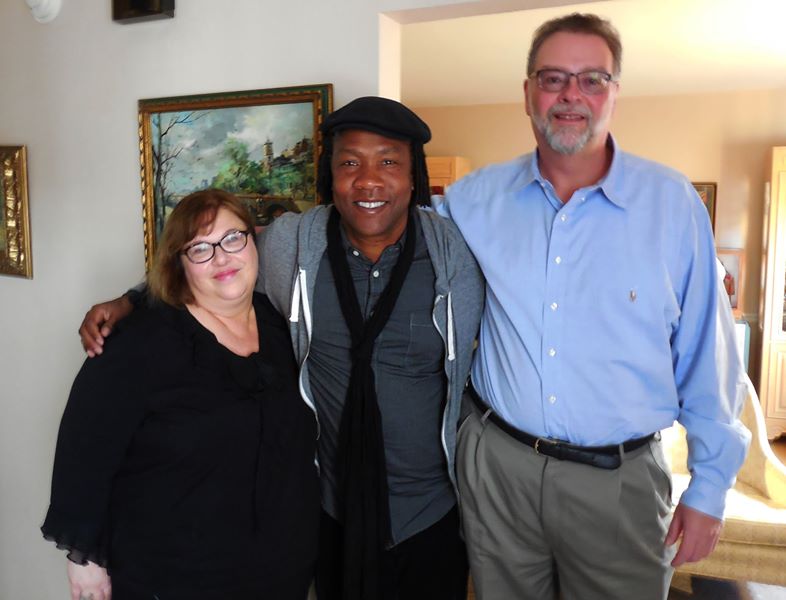 March 26, 2015

Categories: None
/