Shopping Cart
Your Cart is Empty
There was an error with PayPal
Click here to try again
Thank you for your business!
You should be receiving an order confirmation from Paypal shortly.
Exit Shopping Cart
| | |
| --- | --- |
| Posted on November 25, 2014 at 4:25 PM | |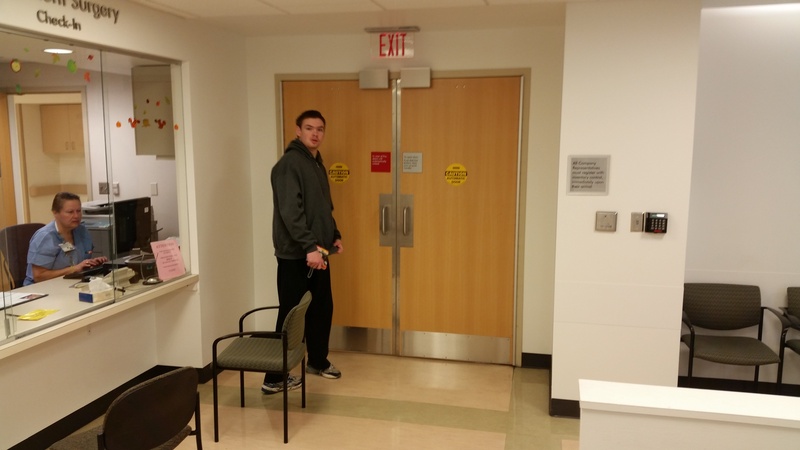 This is Ben at 6:00 this morning as we were checking him into the hospital for a dental exam. He needs to go under with general anesthesia for dental check-ups. Getting the gas mask on him is a seven-person operation (he's a strong guy), with me holding his head and the others taking care of his arms and legs. Nothing is simple for Ben. Good news is nothing major was needed beyond filling some very shallow cavities. But the poor guy's been puking between drifting in and out ever since coming out of the ether, and his nose (where they insert the tube) has been a mini-gusher (nose-picking doesn't help). From hospital wheelchair to car to hotel wheelchair, he's now conked out in our room.
Ben got a dose of something-or-other for a much-needed settle-down when were in the prep room. It did help, though it was still a bit like alligator-wrestling once it was anesthetic time. But I'm never out of his sight while he's going through it, which I do think (or at least hope) might help a bit, at least internally. And he probably gets some little kick out of me in scrubs and a puffy surgical cap. He really likes doctors!
When we posted about this to our Facebook friends, we received a flood of support, much of it expressing kindness in the form of opinions that we are exceptional parents. We're truly moved by all of these thoughts and wishes and comments.

Honestly, however, and with no false humility, almost any parent in our shoes does exactly the same as we do -- and that is, whatever is needed for our kid(s). None of us can choose what characteristics or conditions they are or aren't born with. I very well might've jumped off a f*cking bridge 22 years ago knowing what was coming. Good thing we aren't fortune tellers. But Karen and I are simply Mom and Dad. And if we are "exceptional" in any way, it's only because we've had to be, like anybody else. Poor Ben's situation hasn't given us much choice. We love him to bits and that's all there is to it. Again, just like every parent. And again, I'm not discounting any of the wonderful, supportive feedback. We so appreciate every word.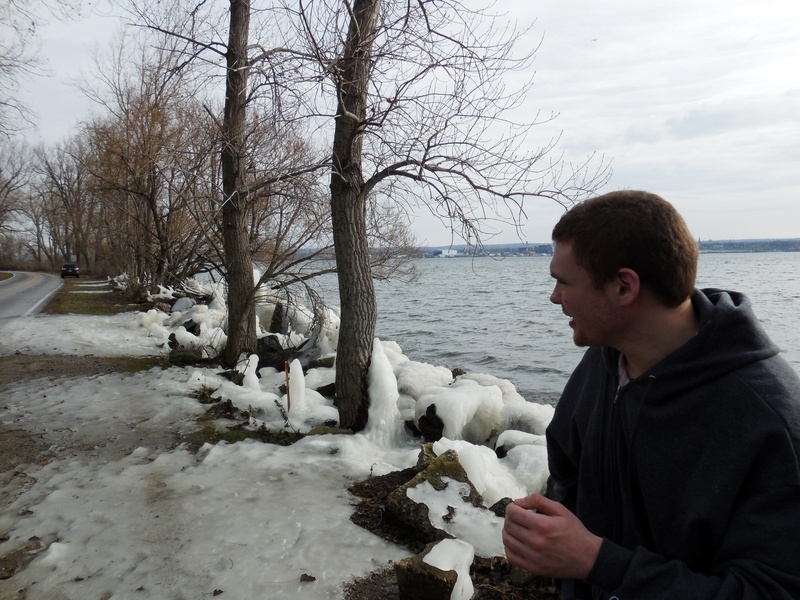 Ben and ice encrusted-trees on Lake Erie at Presque Isle yesterday.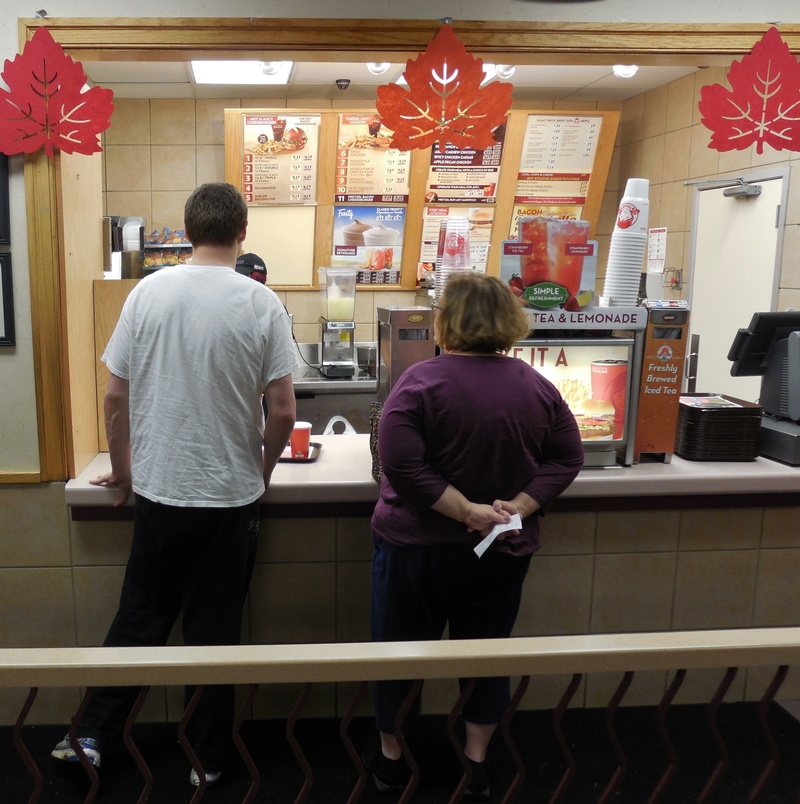 Ben and Karen at the Wendy's counter yesterday at dinner time (Ben's request) waiting for the food, which would have been impossible for Ben to tolerate 5 years ago, pre-Monarch. Not to say he's perfected it -- we had a less-good time at Denny's for lunch. Always work in progress.

Categories: None
/