Shopping Cart
Your Cart is Empty
There was an error with PayPal
Click here to try again
Thank you for your business!
You should be receiving an order confirmation from Paypal shortly.
Exit Shopping Cart
| | |
| --- | --- |
| Posted on November 14, 2014 at 9:05 AM | |
A huge issue in autism right now is:

Who gets to define "community" when it comes to where adults with disabilities live and work?

These days, "community" is being redefined in the narrowest terms. As our friend, Gene Bensinger, writes:
-----
Should a handful of publicly funded, highly intellectually skilled and bureaucratically entrenched disability rights activists "own" the definition of what constitutes a "community based" organization? I think that judgment belongs to the program or residential organization's voluntary participants. If embraced by States, the rigid and absurdly narrow definition of "community based" (hint: independent living only) that many of these activists promote will result in the defunding and closure of many essential provider organizations like the focus of this article, Bittersweet, and in Chicago Misericordia, Lambs Farm, and thousands of others across the country. In their stead, these "one size fits all" ideologues promise us...a utopian dream devoid of specifics. Uh, no thanks. Not a chance. Person driven choice with many available options, from highly structured to independent, is the answer. For more, see: http://www.autismhousingnetwork.org/advocacy/coalition-for-community-choice/
Gene Bensinger
-----
This article from the Toledo Blade lays out how new regulations may effect an extraordinary agricultural community for adults with autism in Ohio, Bittersweet Farms, and other programs like it. We were lucky enough to spend a weekend at Bittersweet for the inaugural conference in May of 2012 of the Agricultural Communities for Adults with Autism (ACAA).

For many parents like us, with young adults on the autism spectrum, Bittersweet is a shining example of what is possible on a campus-based setting. The residents are engaged in meaningful, satisfying activities based upon their own desires and capabilities, and are likewise independent to the maximum degree that each individual is capable. The residents live as part of a safe and enriching community, within the larger community near Toledo in which individuals are engaged in a variety of ways. Closing, or preventing programs like Bittersweet to even exist let along flourish would truly be tragic.


With the coming tsunami of adults with developmental disabilities who are aging out of school district funding, we need expanded and creative options based on a continuum of choices that itself reflects our adult children. Autism is a spectrum disorder, and it is an extremely wide spectrum. We do not need a one-size-fits-all, narrowly defined and restrictive set of definitions for what constitutes appropriate settings for adults with disabilities to live and to work.

Most parents with children on the verge of transitioning from school-based funding to the completely different world of adult services are unaware of this ideological battle being waged. Many parents we know have expressed a dream that their child might one day live in a campus based, intentional community of some sort. It is time to make our voices heard in this debate.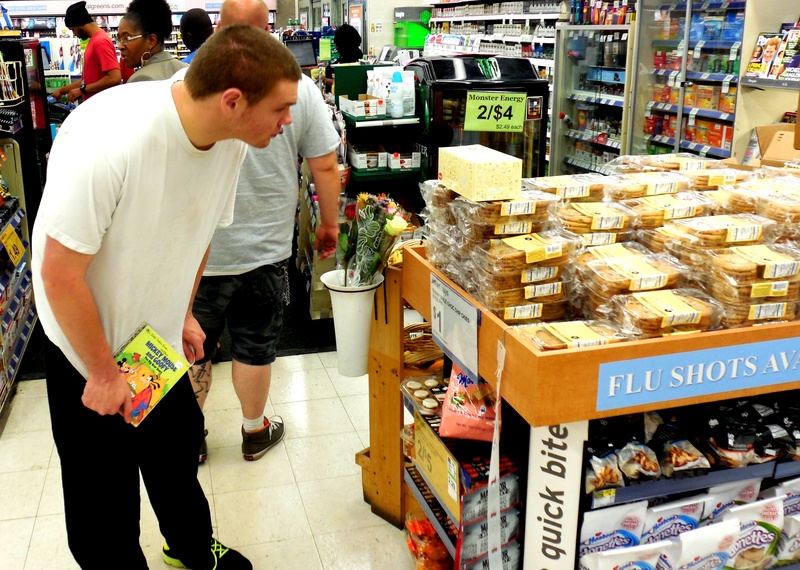 Categories: None
/