Shopping Cart
Your Cart is Empty
There was an error with PayPal
Click here to try again
Thank you for your business!
You should be receiving an order confirmation from Paypal shortly.
Exit Shopping Cart
| | |
| --- | --- |
| Posted on July 3, 2014 at 10:55 AM | |
As we've mentioned before, a big Ben mystery is how he perceives and responds to pain. The latest: He started limping this week, getting worse each day until yesterday, when he couldn't walk without bracing himself on tables or countertops.
We're told he enjoyed at least some parts of the ER visit, especially his bed being wheeled around for x-rays. Which showed a stress fracture in his foot. He also has cellulitis in his leg.

How he got them is unknown, but Ben's favorite activity not involving food is walking and walking and walking. Hopefully this won't be the beginning of longer-term problems.
He's in a boot for the break, on antibiotics for the cellulitis and we'll be extending our 4th of July weekend visit to Monday for a follow-up doc appointment. He never complained or communicated anything about hurting, except through the worsening limp. It's never easy with Ben. Everyone has to be a detective to sleuth out something as basic as pain.
Ironically, one of the self-scripted lines he used to recite (I believe from a Richard Scary video) was, "Ouch my knee." We've tried to use it from time to time, saying, "Ouch my …" and hoping he'd finish if he had pain or discomfort. But usually when he did say it spontaneously, like many of his scripted verbalizations, it never seemed connected to anything he was directly experiencing. More often that line has seemed to bubble up when Ben simply was unhappy about something. Other than, apparently, a broken foot.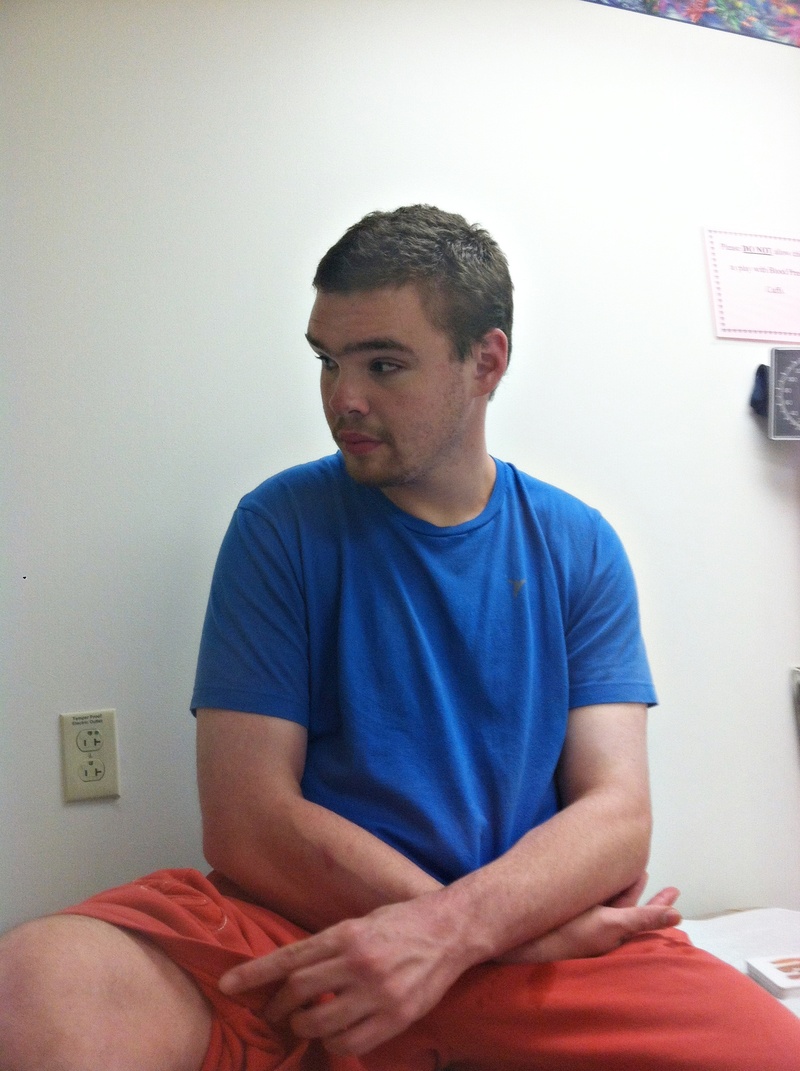 Ben waits to be examined in the ER (Thanks Jenny for the pic!), July, 2014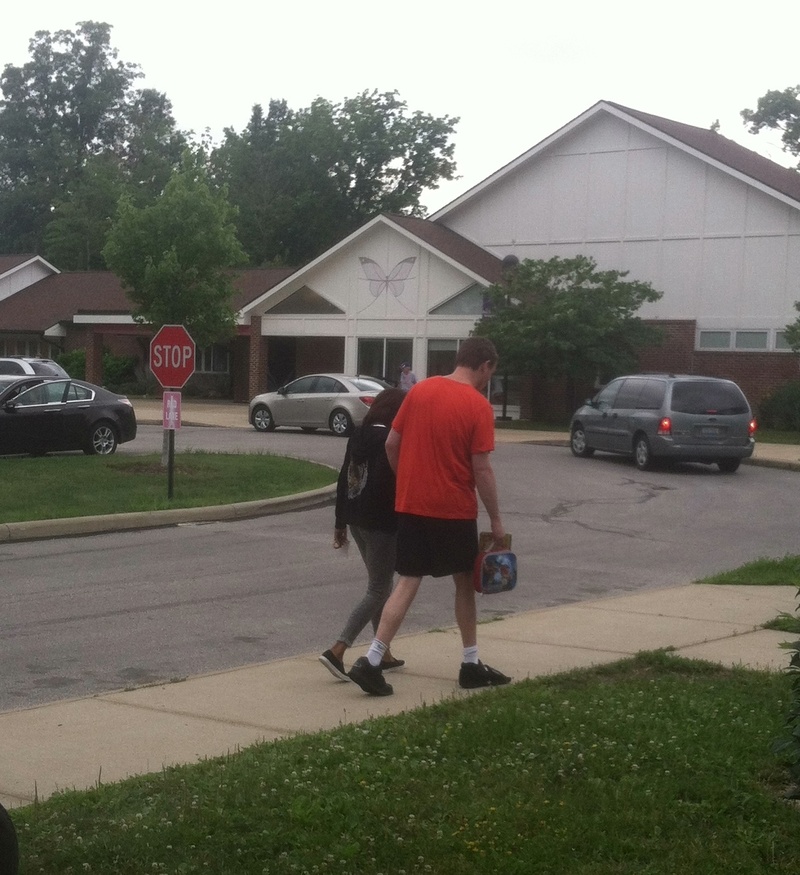 Ste-Aira walking/holding Ben as he walks to school with his new boot (Thanks again Jenny for the pic!), July 2014
...and his previous visit to the doc a few weeks earlier: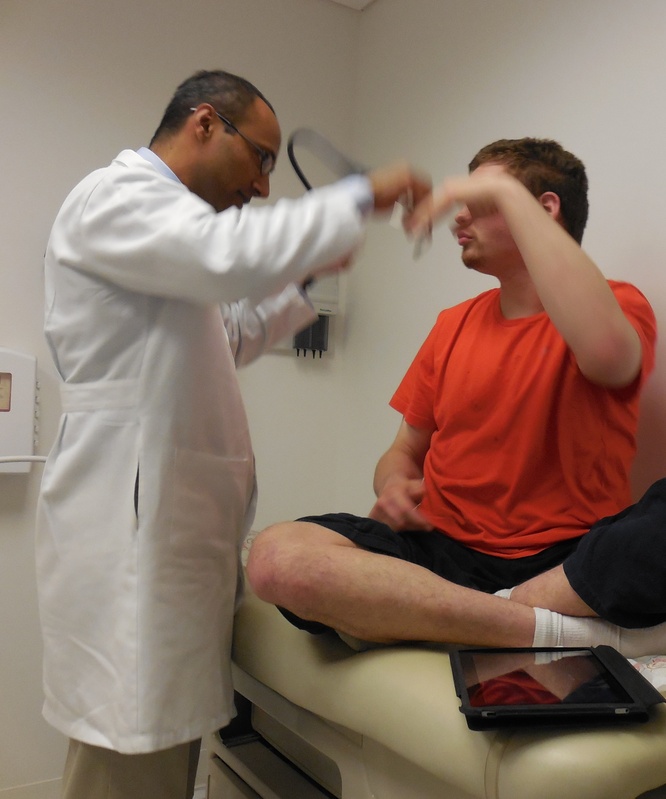 Ben at his gastro exam this past May. As the doc began pressing on his stomach to begin the exam, Ben immediately reached over and removed his stethoscope and handed it to him to listen to his heart first because, hey, that's what doctors are supposed to do. After listening, the doc was allowed to carry on with the tummy-presses.
Categories: None
/