Shopping Cart
Your Cart is Empty
There was an error with PayPal
Click here to try again
Thank you for your business!
You should be receiving an order confirmation from Paypal shortly.
Exit Shopping Cart
| | |
| --- | --- |
| Posted on May 27, 2014 at 11:45 AM | |
The Ben Blog's gone a bit quiet lately, as the past couple of months have been a real ordeal for Karen. In March, she had a pulmonary embolism (a blood clot that traveled from the leg and lodged in the lung). Complications from the treatment lead to seven trips to the ER, several hospital overnights, a blood transfusion, intermittent fevers, countless blood draws, a month of missed work, exhaustion, and a slow road back to feeling halfway decent.
One particularly lousy part was, by doctor's order, not being able to make the trip to see Ben in Cleveland for almost six weeks – including all of April, the longest he has ever gone in his entire life without seeing his Mom. I went by myself for a visit in between, so it wasn't complete parental cold turkey for Ben, but the missed visits only made everything that much more miserable for Karen. We have never appreciated Monarch more. Not having to worry about Ben's care through this period was, to put it lightly, a big help.
The embolism was almost certainly brought on by our frequent Cleveland drives, yet another manifestation of autism. As Karen said eight years ago on our This American Life episode, "Autism was becoming a fatal condition for me," and the fact is, 30% of the time, pulmonary embolisms ARE fatal, but if that doesn't happen right away, you've dodged a bullet. Embolisms are not an uncommon hazard for business travelers who spend hours at a time sitting in jet planes. For us, it's a Hyundai, and it isn't just the driving to and from Cleveland. More than anything else (except eating), Ben loves to "drive fast," so we spend hours going to Pittsburgh to visit friends; or walk the beach at Presque Isle State Park in Erie; or check out Jamestown in upstate New York; or see what Ohio's Cedar Point Amusement Park in Sandusky looks like when shuttered for the winter; or etc. etc.
Driving is what we do. But now we take walking-breaks at least every couple of hours to, from, and with Ben. So the prescription to avoid future embolisms is pretty simple, and for that at least, we don't even have a co-pay.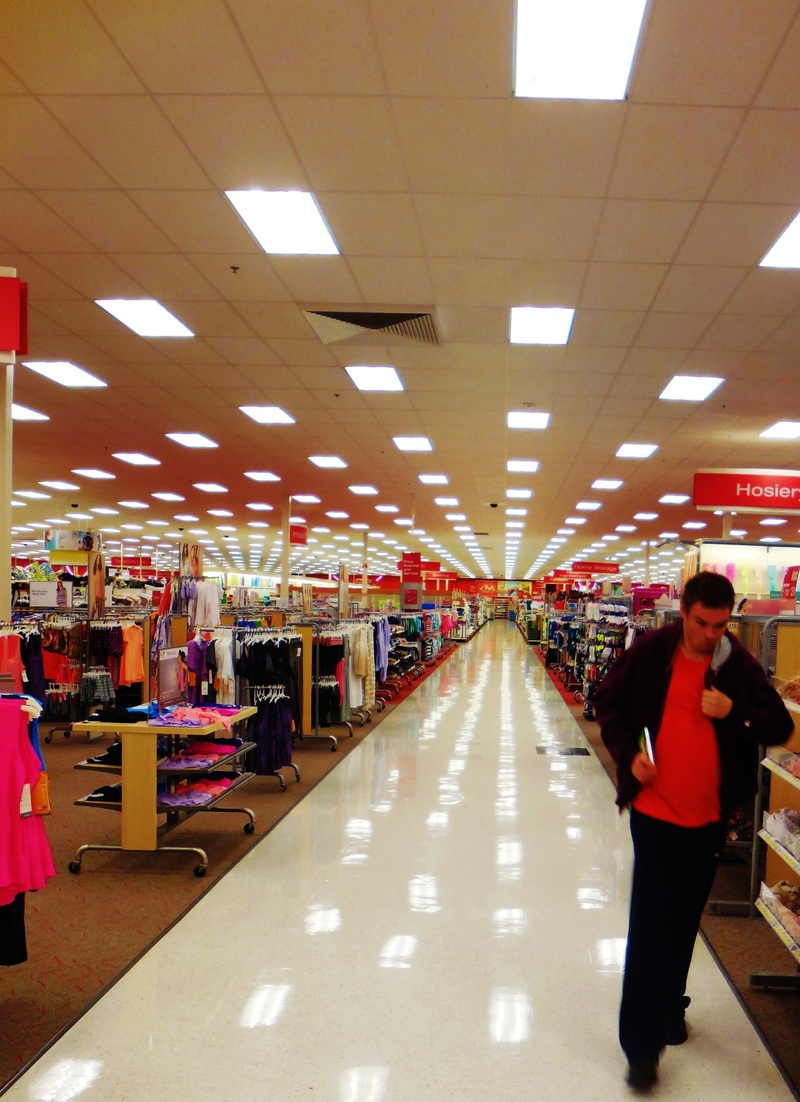 Ben sprints through Target en route to the kids books section, Memorial Day Weekend, May 24, 2014.

Categories: None
/